Briolette Photos
All Briolettes in thse pictures are by Rough And Ready Gems
Page 1 Page 2 Page 3 Page 4 Page 5 Page 6
---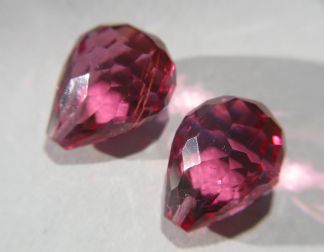 Pair of rich pink Nigerian tourmalines drilled, 10.5x8x7mm, 7.44 cts twt.
"Crystal" Australian opal with blue and green fire, 15x7.5x5mm, 7.52 cts twt.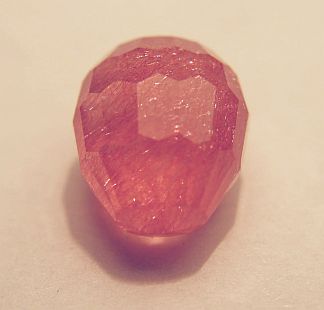 Legitimate strawberry quartz from Kazakhstan showing irridescent red needles. The "strawberry quartz" name has been misused to deceive the public with a man-made glass substitute.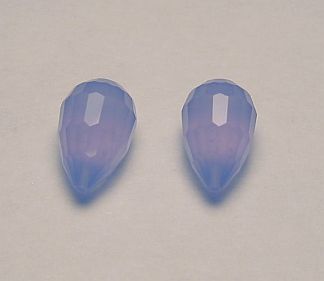 Blue Chalcedony from South Africa drilled, 12x7mm, 7.07 cts twt.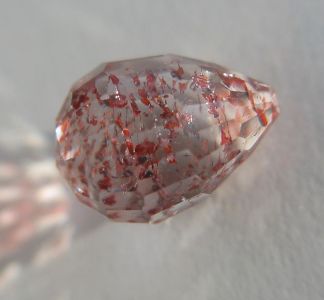 "Red Fire" quartz from Madagascar showing brilliant red hematite inclusions.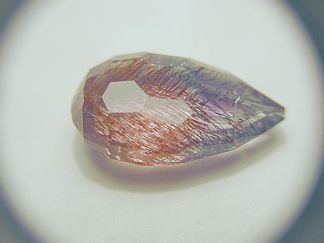 Quartz from Madagascar with amethyst color zoning and lepidocrosite needles graduating from black to red, 19x12x8mm, 10.80 cts.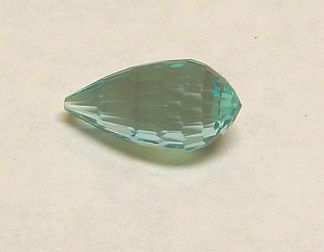 Nigerian chrome beryl 18x9mm, 8.91 cts.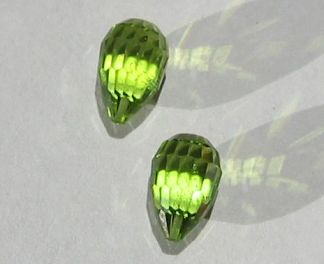 Pakistani peridot drilled, 10x6mm, 6.73 cts twt.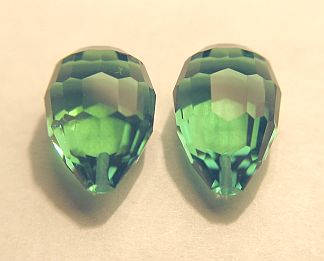 Pair of green Afghan tourmaline, drilled.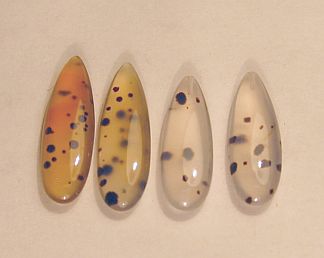 Smooth drops of very transparent Montana agate with black manganese inclusions. These come in orange and white which I sometimes call "Holsteinite" after the famous breed of dairy cow.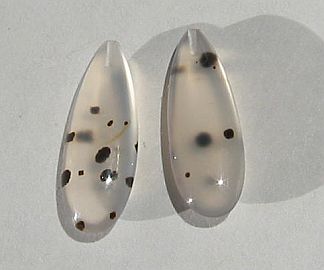 Pair of "Holsteinite" smooth drops (Montana agate) drilled, 18x6.5x3.5mm, 6.58 cts twt.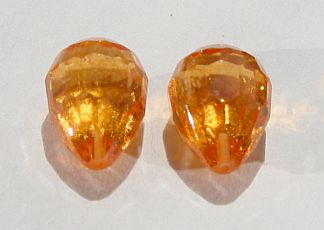 Bright orange Nigerian spessartite garnet also known as "mandarin" garnet, drilled, 10x7x6mm, 7.21 cts twt.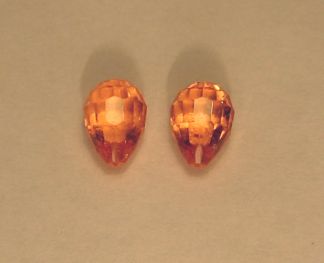 Nigerian spessartite garnet (aka mandarin garnet) drilled 10x7x6mm, 7.21 cts twt.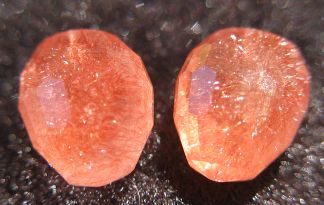 Pair of Strawberry quartz from Kazakhstan showing fine irridescent needles. These are cut to emulate a strawberry's shape. 10x8x7mm, 6.77 cts twt.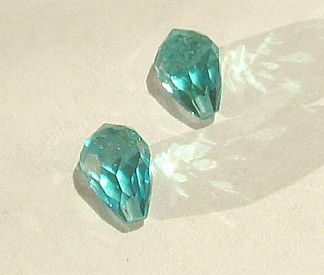 Neon blue-green apatite from Madagascar, drilled, 7.5x5mm, 2.66 cts twt.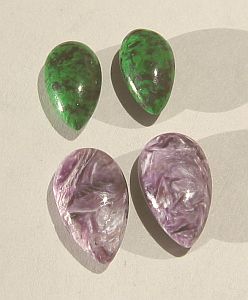 Smooth drops of Russian charoite 15x9x5mm with chatoyant fibers and Burmese Maw Sit Sit 13x8x5mm showing its distinctive mottled chrome green and black coloration.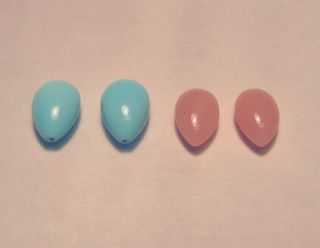 Smooth Drops in NATURAL Sleeping Beauty Arizona turquoise 7.56 cts and Peruvian pink opal 4.28 cts twts.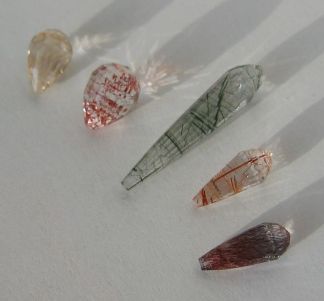 Briolettes with desireable inclusions. Left to right-(all quartz with) golden rutile, "red-fire" hematite, green edenite needles, red rutile needles, red and black lepidocrosite.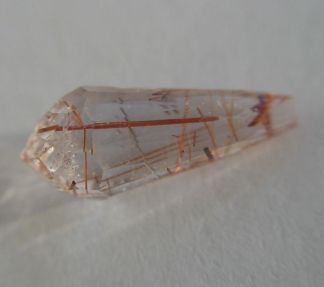 Quartz with red rutile needles.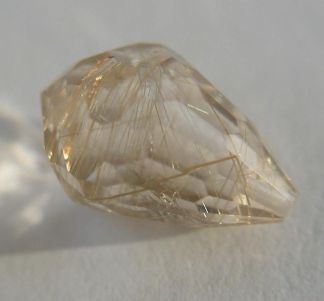 Quartz with golden rutile needles.
Page 1 Page 2 Page 3 Page 4 Page 5 Page 6
---