Briolette Photos
All the Briolettes in these pictures are by Rough And Ready Gems
Page 1 Page 2 Page 3 Page 4 Page 5 Page 6
---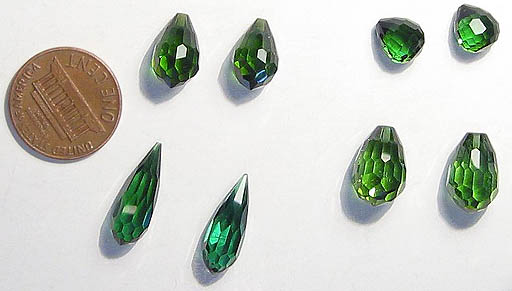 Assorted green tourmaline briolettes.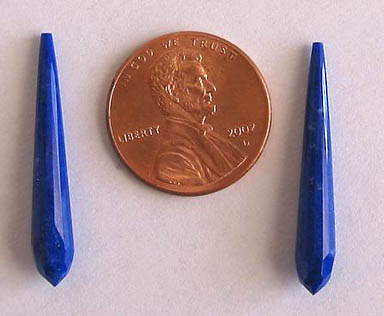 Long, slender natural Afghan lapis briolettes.
Bubble-gum pink tourmalines from the Stewart Mine in San Diego, California.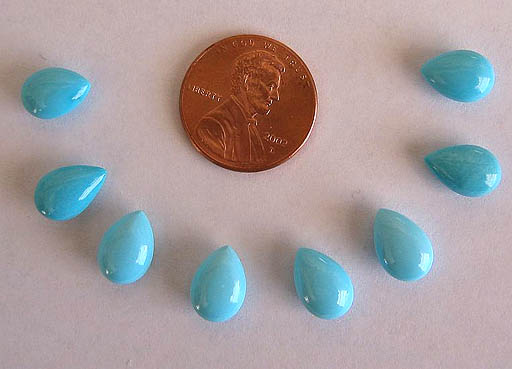 Set of natural turquoise from the Sleeping Beauty Mine in Arizona.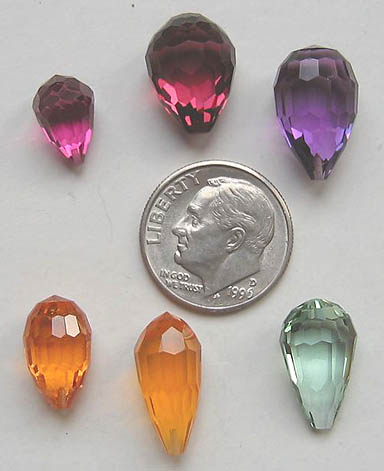 Pink and sherry red rubelites, Madagascar amethyst spessartite garnet, orange opal and green beryl briolettes.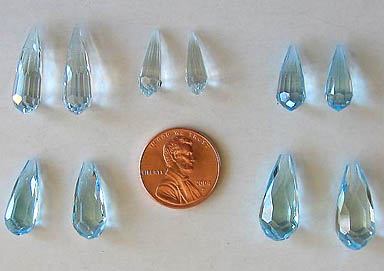 Blue topaz briolette pairs.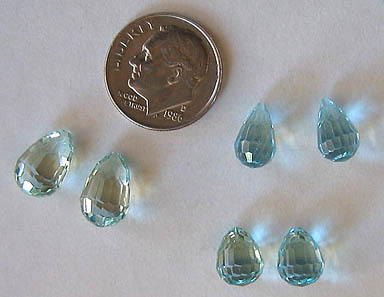 Aquamarine briolettes.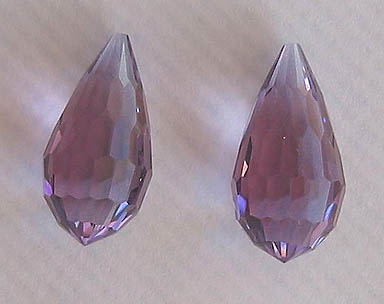 Bolivian amethyst briolettes.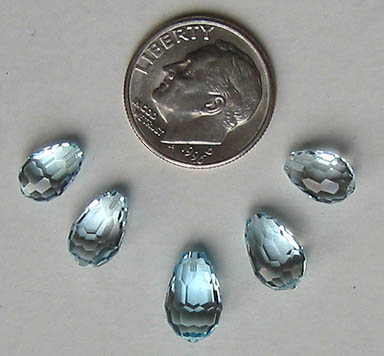 Set of matching drilled blue topaz briolettes.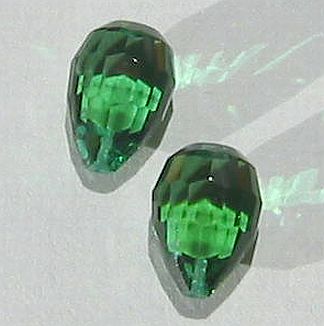 Pair of green Nigerian tourmaline, drilled, 10x6x5mm, 4.22 cts twt.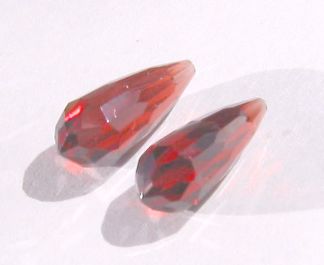 Mozambique garnet (rhodolite/almandine mix) drilled, 14x5mm, 6.54 cts twt.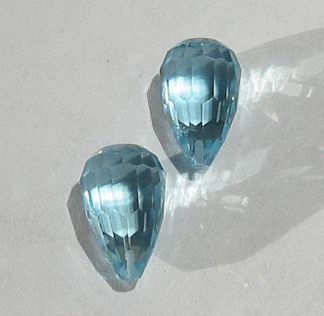 Madagascar aquamarine medium dark, drilled, 11x7x6mm, 5.20 cts twt.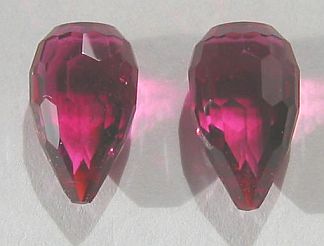 Superb Nigerian rubelite 14x8x6mm, 11.14 cts twt.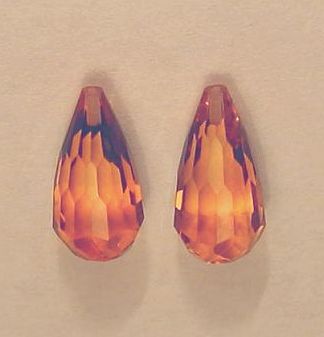 Rich orange citrine from Rio Grande do Sul, Brazil - drilled, 12x6mm, 4.92 cts twt.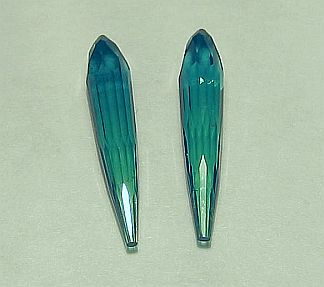 Namibian blue-green tourmaline 24x4.5mm, 7.24 cts twt.
Tanzanite drilled pair 7x4mm, 2.06 cts twt.
Page 1 Page 2 Page 3 Page 4 Page 5 Page 6
---