Briolette Photos
All Briolettes by Rough And Ready Gems
Page 1 Page 2 Page 3 Page 4 Page 5 Page 6
---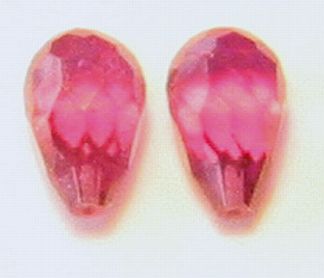 Bright red rubelite from Nigeria - drilled, 9.5x5mm, 3.89 cts twt.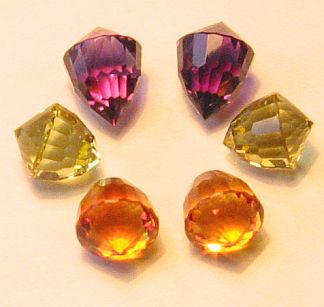 "Acorn" cut briolettes in Uruguay amethyst 12x9mm-9.52 cts, Brazilian madeira citrine 10x8mm and Brazilian lemon citrine (treated) 10x8mm. "Acorns" can be drilled on either end to give a differnt look.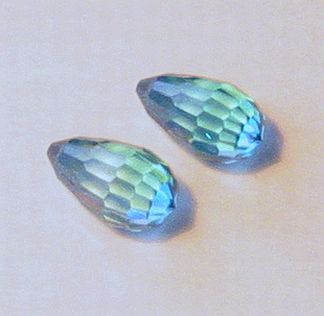 Cambodian blue zircon 10x5.5mm, 6.75 cts twt.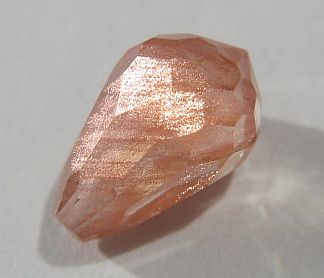 Oregon sunstone showing microscopic copper inclusions and associated schiller - drilled, 10x6mm, 2.06 cts.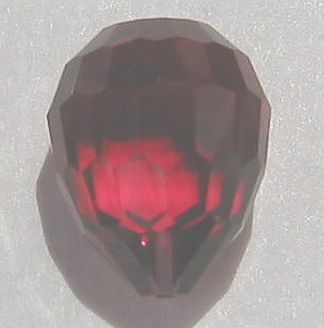 Nigerian rubelite - drilled, 12x9x7mm, 5.61 cts.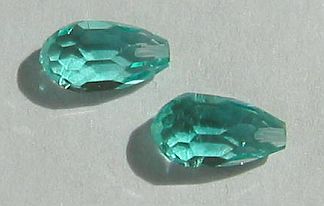 Chrome beryls (emerald) from Nigeria - drilled, 8x4mm, 1.59 cts twt.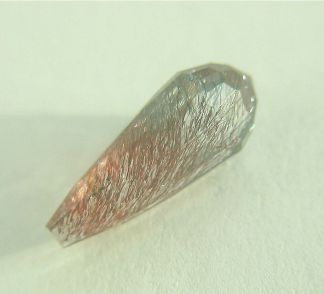 Quartz with red and black lepidocrosite inclusions.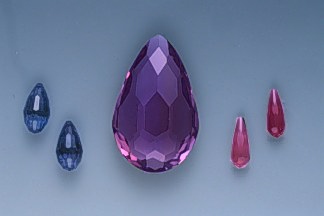 Tanzanite, amethyst, rhodolite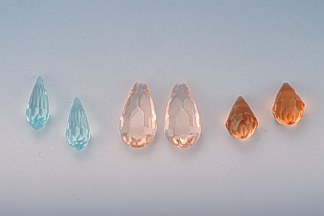 Aquamarine, morganite, golden citrine.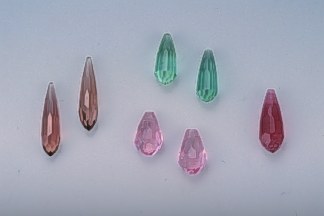 All tourmaline: Brazilian rose or sherry, California hot pink, Afghan emerald green, Nigerian rubelite.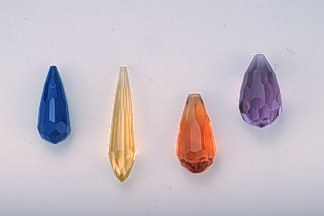 Afgan lapis, Tajikistan heliodor, Brazilian madeira citrine, Bolivian amethyst.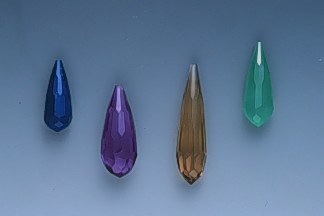 Afghan lapis, Bolivian amethyst, Ukraine citrine, Australian chrysoprase.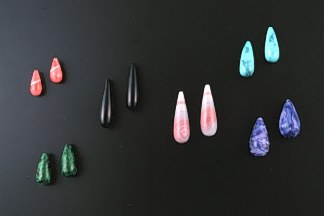 Smooth briolettes from left to right: rhodocrosite, maw sit sit, black jade, pink & gray agate, turquoise, charoite.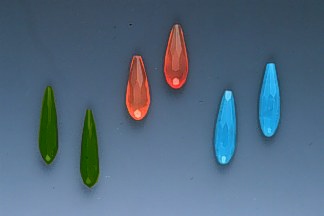 Brazilian forest green tourmaline, Indian carnelian, Arizona chrysocolla.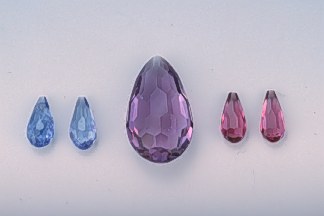 Tanzanite, amethyst, rhodolite.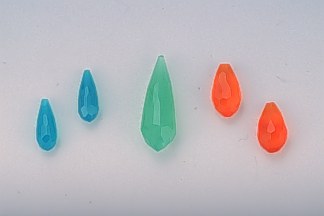 Arizona chrysocolla, Australian chrysoprase, Indian carnelian.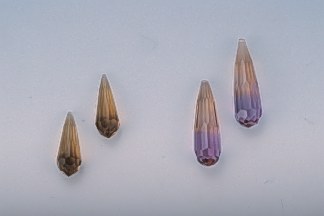 Bicolor Ukraine citrine-smoky quartz, Bolivian ametrine.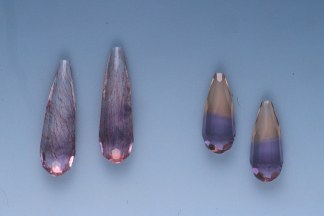 Madagascar amethyst with lepidocrosite needles and Bolivian ametrine.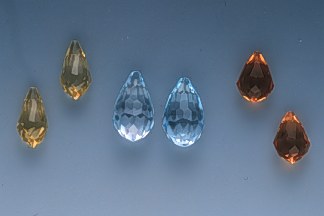 Lemon citrine, blue topaz, golden citrine.
Page 1 Page 2 Page 3 Page 4 Page 5 Page 6
---