Briolette Photos
All Briolettes in these pictures are by Rough And Ready Gems
Page 1 Page 2 Page 3 Page 4 Page 5 Page 6
---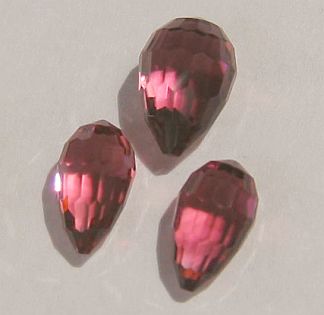 Set of 3 sherry pink Nigerian tourmaline - sgl. 11x7x6mm, pr. 10x6x5mm, 7.22 cts twt.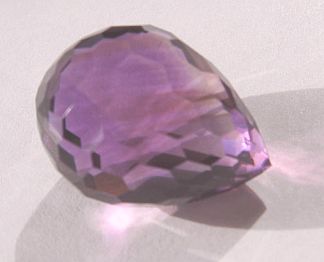 Zambian amethyst 23x18x14mm, 34.68 cts. The color zoning visible in photo insures the stones natural origen.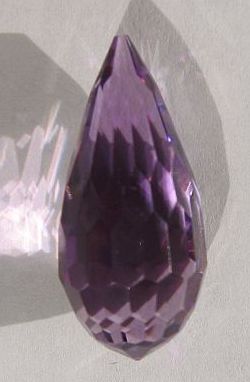 Bolivian amethyst 30x14mm (2:1 length to width ratio) 32.46 cts.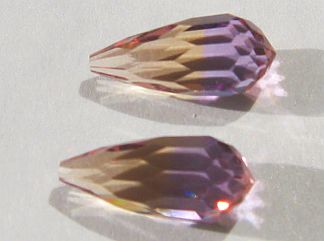 Natural ametrine from the Santa Cruz region of Bolivia showing citrine-amethyst bicolor properties, 15x6mm, 7.28 cts twt.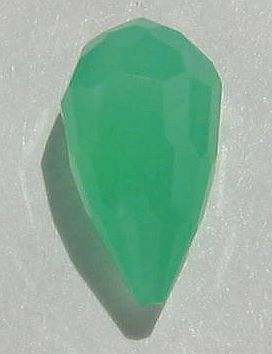 Australian chrysoprase is a brilliant green translucent variety of gem chalcedony stained by nickel - 12.5x7mm, 3.59 cts.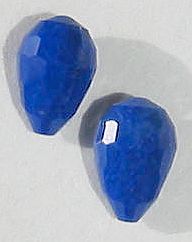 Faceted rich blue Afghan lapis
8x5x5mm, 2.21 cts twt.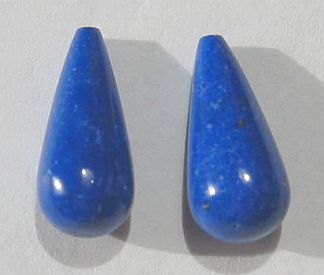 Afghan lapis cut into smooth drops - 13x6mm, 5.60 cts twt.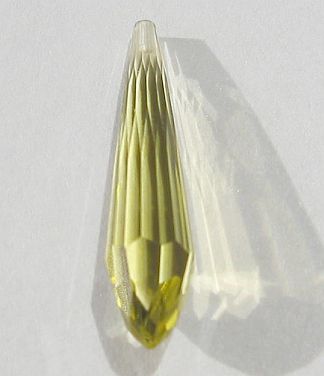 Lemon citrine is a natural material which has been treated (similar to most blue topaz) drilled, 25x5mm (5:1 length to width ratio), 4.12 cts.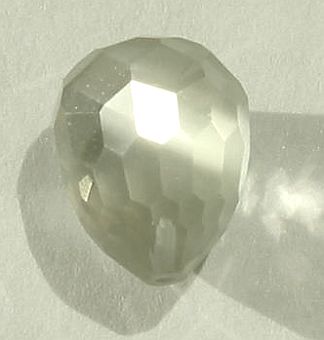 Greenish moonstone from India shows off its adularescence as well as its transparency when faceted - drilled, 12x9mm, 5.73 cts.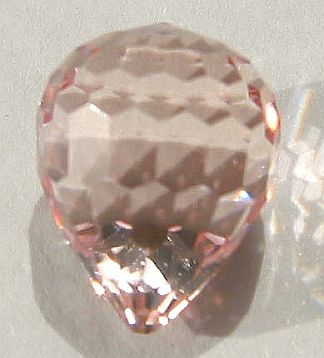 Pastel pink morganite - 14x11mm (1.3:1 length to width ratio), 11.58 cts.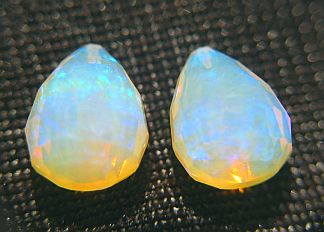 Very transparent Australian "crystal" opal with green and blue play-of-color drilled, 10x8x7mm, 5.06 cts twt.
Very clean translucent Argentinian rhodocrosite drilled, 12x7x4mm, 6.94 cts twt.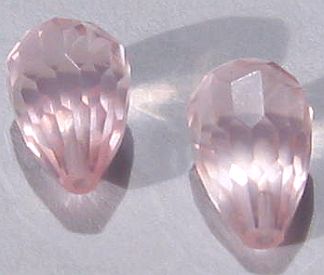 Top quality very tranparent rich pink color rose quartz from Madagascar - drilled, 11x7mm, 5.79 cts twt.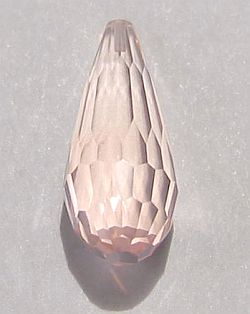 Pink-orange rose quartz from Madagascar;
drilled, 17x7mm, 4.81 cts.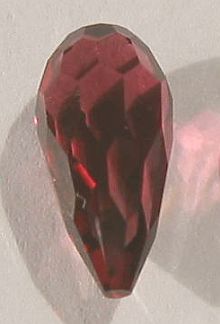 Sherry red Nigerian tourmaline
13x6mm, 3.65 cts.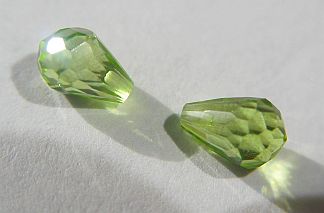 Pakistani peridot - drilled, 5.5x4mm, 1.20 cts twt.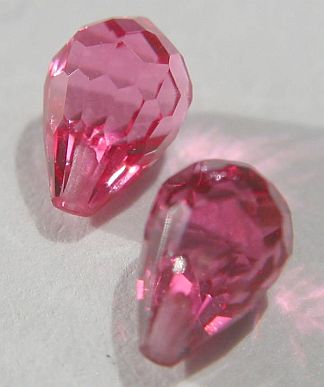 Pink-red spinel from Burma - drilled, 6x4mm, 1.33 cts twt.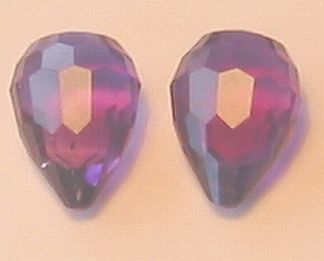 Dark Zambian amehtyst 10x7x5mm, 4.57 cts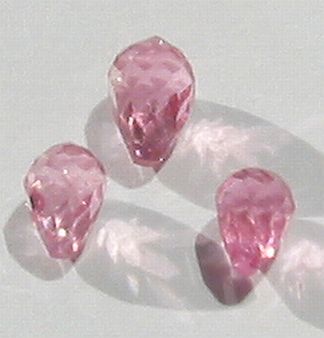 Bubble gum pink tourmaline from the Stewart Mine in San Diego County, California - pairs 7x5mm, single 9x6mm, 4.36 cts twt.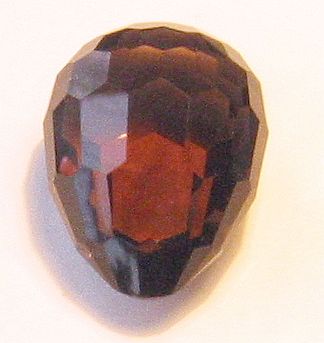 Smoky Quartz from Pike National Forest, Colorado 22x17x12mm, 28.58 cts.
Page 1 Page 2 Page 3 Page 4 Page 5 Page 6
---